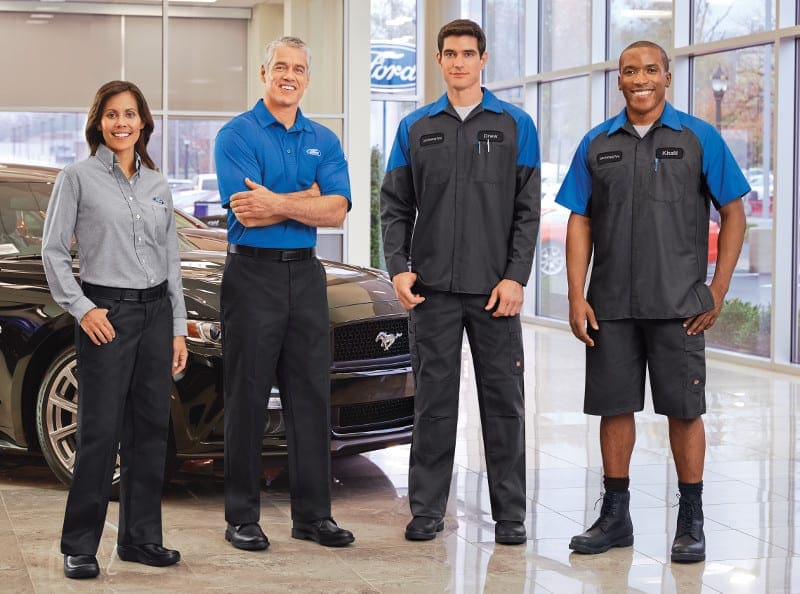 You wouldn't let outdated technology slow sales or peeling paint give your storefront a shabby look. The same should hold true with your employee uniforms. They make an obvious statement about your business and should be an important part of everyone's workday.
Many businesses are unsure if they should rent or own their employee uniforms. While most understand the benefits of uniforms, the chore of owning the garments can present many challenges. While it's exciting to own new apparel, regular maintenance and upkeep can simply become too much as the items deteriorate from the first day forward.
On the other hand, renting uniforms is like being given new garments week after week. With Servall's uniform rental workwear program, your uniforms are always clean and well-maintained. Uniforms will continuously retain their professional appearance with the absence of dirty apparel, missing buttons, broken zippers, or garments that are just plain old. Whenever an item becomes worn out we replace it. Additionally, whenever you need a uniform's size or style updated, we'll be happy to replace it.
Interested in direct purchasing uniforms and products instead? We do that too!