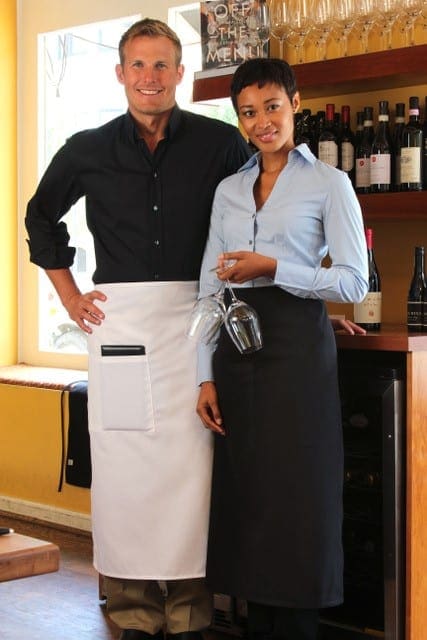 The power of uniforms in the workplace has been proven time and time again. A uniform is part of an identity. Staff members that wear uniforms become walking advertisements for your business, and their appearance can in turn create a positive impression for your customers. Uniforms also provide instant recognition of workers, which is helpful both within and outside your organization. For instance, homeowners immediately know that the delivery man wears a brown uniform, and employees in a large building know the maintenance staff wears blue. Individuals are often times identified by their uniforms, a key factor in team building, duty assignment, and safety measures.
Furthermore, employees who wear uniforms are more likely to develop a sense of pride in being identified as a group member. A uniform creates a sense of belonging and identity, which is key in establishing a solid team that is dedicated to their jobs.
Nothing projects a professional image like employees wearing neat, appealing, and professional uniforms. Servall offers a wide variety of garments, uniforms, and executive apparel, ranging from jackets and coats to shirts, pants, smocks and scrubs. When your employees order their uniforms, Servall will apply a unique barcode and RFID chip on the garment, allowing us to track exactly when it is brought in, and when it departs our facility without any wearability issues to the employee.
Servall offers the following uniform services:
Servall offers the following uniform services: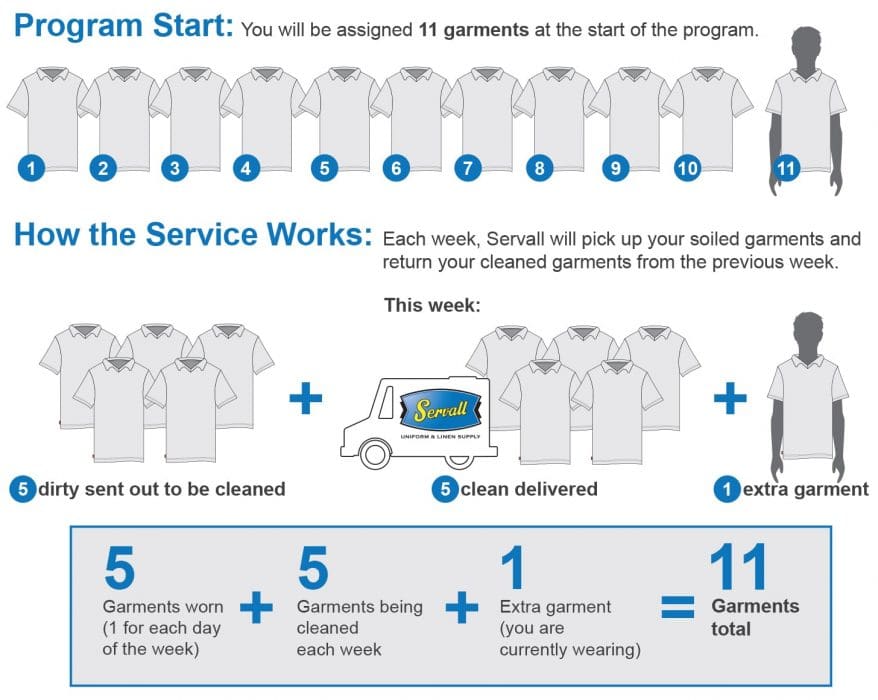 Need custom apparel instead?