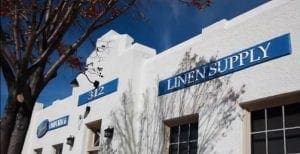 At Servall Uniform & Linen Supply, our mission is to provide the highest quality products available at competitive pricing, delivered with attentive and reliable care. Behind each of our products is a steadfast dedication to premier customer service, which shows in the ongoing relationships we've formed.
We offer a broad selection of products that will fulfill all of your professional business needs. By choosing quality Servall products, your organization will be represented in the best possible light. Our products include uniforms, janitorial supplies, restroom services, linens, mats, towels, mops, industrial hand cleaners, and bedding.
The way customers perceive your business largely depends on the everyday necessities utilized in your facility. Don't sell yourself short with insufficient or unprofessional products. Keep customers and staff at ease with materials that will lead to a healthier, safer, and happier environment.
Need custom apparel instead?