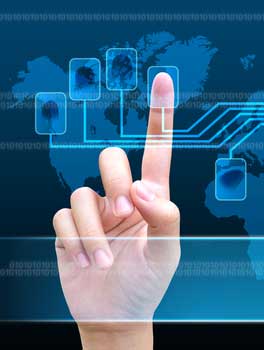 Servall has reduced our footprint on paper consumption by a staggering 50%! In an effort to protect our environment and conserve resources, Servall has implemented the use of handheld devices on all delivery routes. Rapid City routes were implemented in 2010, Chamberlain in early 2011, and Gillette in mid-2011. Previously, Servall printed two paper invoices, one for our customers and one for us. We now only print one copy for the customer and capture our copy electronically.
Our handheld devices store our delivery signatures, onsite adjustments, and future product requests. Customer Service & Sales Representatives (CSSR) receives only a single customer copy of the invoice. To continue in this direction, we need to work with our customers to start receiving their invoice copy electronically. Currently, Servall can email all delivery invoices directly to a customer's accounts payable department.
This is only one of the many steps Servall has taken to help the environment, our community, and our customers.